White Fillings
White fillings bond to the teeth. They can be used to rebuild teeth to their natural shape. There are many shades of the composite filling material to enable a very pleasing natural colour match.
Crowns
Crowns are long lasting, they are most commonly used on broken teeth. This form of restoration covers the existing tooth to restore it back to the original size and shape  giving it extra strength and improving aesthetics.
Bridges
Bridges are a long lasting solution for replacing a missing tooth or teeth. Bridges are permanently fixed by using the adjacent teeth.
Veneers
A popular technique that uses porcelain to create a veneer to the tooth. As porcelain doesn't stain it remains attractive for a long period of time. They can be used to close spaces in addition to lightening teeth by masking staining.
Inlays
Inlays are custom made to fit the prepared cavity of a tooth. It is similar to a filling and is cemented between the cusps of a tooth creating a strong bond with the tooth surface. Inlays are used when a cavity is substantial but the surrounding tooth is healthy.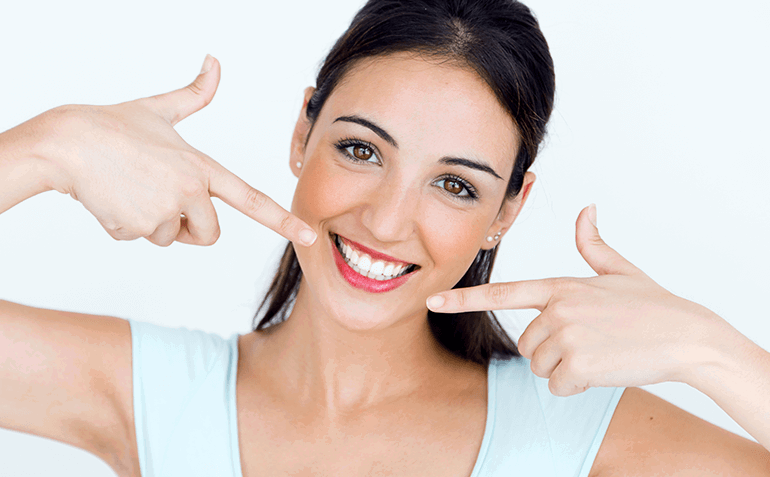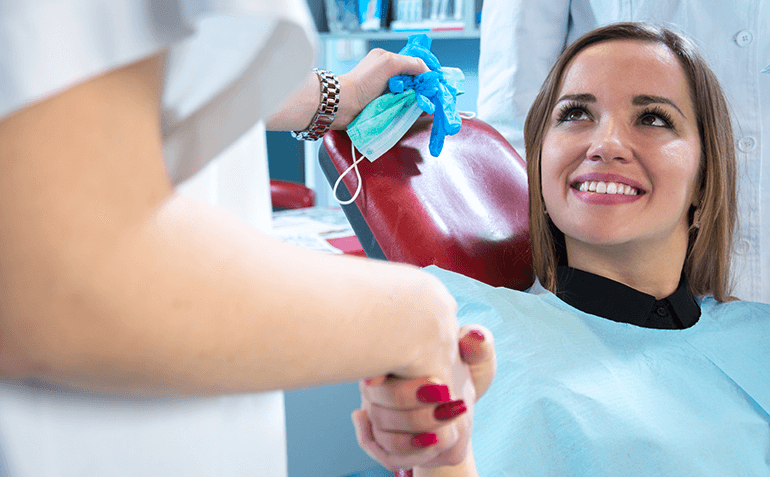 Professional Home Teeth Whitening System is an highly effective way of lightening the colour of a natural tooth. Impressions are taken in surgery along with your current tooth shade. The trays are constructed at the laboratory (this takes one week) and will fit the mouth uniquely. The trays are checked and fitted by the Dentist. Whitening Gel is then prescribed by the Dentist. Treatment commences at home for the next two weeks. Our home care whitening system is a simple effective way to achieve a brighter whiter, smile! Custom made trays are designed specifically for each patient and are worn filled with whitening gel for short periods (60mins – 90mins) during the day. Within ten days you will notice a lighter, brighter smile. With our dentists and hygienist advice and guidance we aim to maintain this healthy new smile.
A review appointment is arranged, where the shade is re-taken and the results speak for themselves!
Everyone´s teeth are different and can vary in colour.
Our natural tooth shade can, over time, discolour and become dull due to stain from certain food and drinks also, from smoking and as a result of ageing.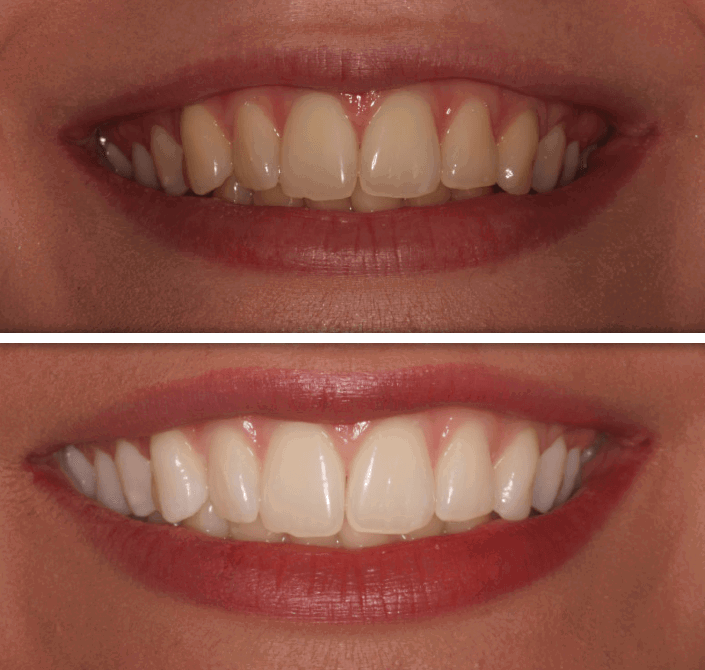 Anti Wrinkle & Dermal Fillers
Anti ageing treatments are a quick and convenient way to smooth facial lines without the need for surgery.
Dermal fillers are injectable products either synthetic or natural which are used to help restore volume or fill in various lines around the face. They are injected under the skin to give a more youthful or enhanced look.
Anti Wrinkle treatment & Dermal fillers are administered by a trained medical practitioner and are injected around the face using various techniques.
Anti-wrinkle treatments available:
Anti-Wrinkle injections
Brow lift
Lip Fillers
Cheek Fillers
Tear Trough filler
Chin Augmentation
Anti-wrinkle injection to treat the effects of ageing in the neck area (Nefertiti lift)
Non-surgical Rhinoplasty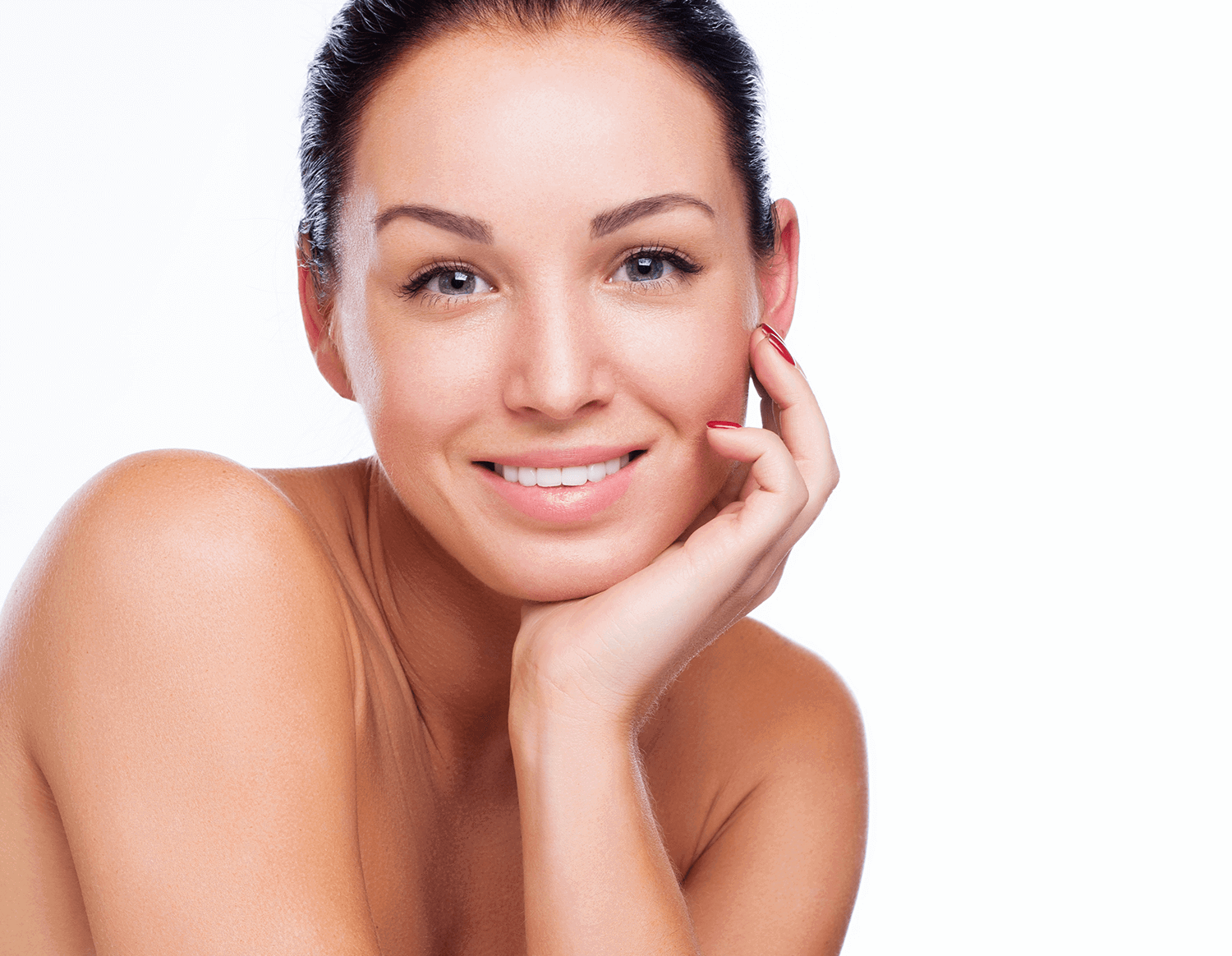 A dental implant is the closest possible long term replacement to a natural tooth. Implants are the foundation to enable the Dental Surgeon to replace missing teeth. They maintain the integrity of facial structures by preserving the bone. An implant is made from sterile titanium, it is surgically placed into the bone of the jaw and acts as a support mechanism for the artificial tooth to be attached once the implant has integrated with the bone.
Dental implants are widely recognised to be the most successful method of tooth replacement. Implants and modern prosthetics are hard to tell apart from natural teeth. Colour, shape and contour of replacement teeth can be adapted to match your natural teeth. Having a dental implant means that healthy teeth do not have to be compromised.
Maintaining your natural bone is one of the most important advantages of dental implants. With missing teeth, the bone begins to resorb over time. Bone loss can shrink the contours of the jawbone resulting in a sunken look to mouth and chin. Dental implants help stimulate bone growth and stop possible bone loss.
Dental implants are constructed from titanium a strong, safe material which is biocompatible readily accepted by the body. The dental implant replaces the root of the tooth and once healed can be used to support crowns, bridges or dentures.
Dental implants are excellent long term replacement for failing natural teeth offering strength, reliability and durability similar to that of natural teeth. With care and good oral hygiene the implant supported crown, bridge or denture will last for many years. A dental implant can actually last a lifetime.
Conscious sedation is a pleasant relaxing way to have your dental treatment. Conscious sedation is the injection of a sedative drug into the blood system. It is predictable very safe and allows nervous patients to become relaxed. Most patients can remember little or nothing of the procedure, but it will not affect any part of your memory before the drug is given. Conscious sedation is a very powerful and safe way of reducing anxiety to allow treatment to be carried out and for providing comfortable treatment during difficult or prolonged dentistry.
For more information on sedation view our PDF fact Sheet here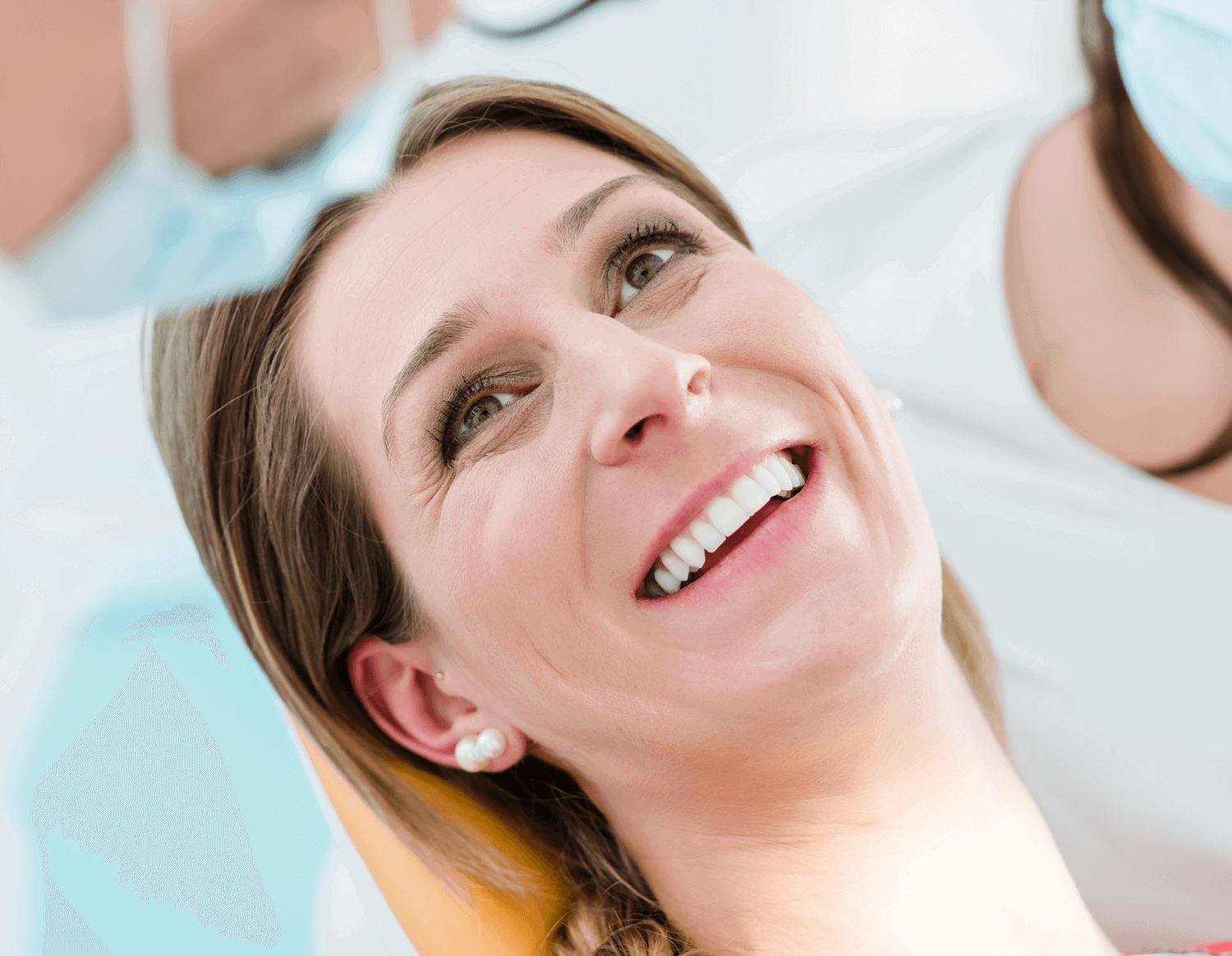 Invisalign is the most advanced clear aligner system in the world. Each feature is deigned to reveal the smile you deserve. Life can continue as normal, as the Invisalign System discreetly does its work.
The Invisalign treatment process is as straightforward as it is technically advanced.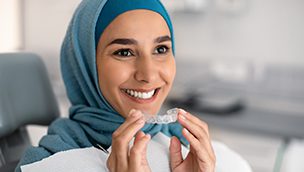 ADDRESS
Comberton Dental Surgery
29 Comberton Road
Kidderminster
Worcestershire
DY10 3DL
TELEPHONE
01562 751240
OPENING TIMES
Mon 8.30 - 1.30 & 2.30 - 6.00
Tues 8.30 - 1.00 & 2.00 - 6.00
Wed 8.30 - 1.00 & 2.00 - 5.00
Thur 8.30 - 1.00 & 2.00 - 6.00
Fri 8.30 - 1.00 - PM Closed
DENTAL SURGEONS
Dr Penny Wilkes BDS 69579
Dr Pavandeep Gill BDS 271431
Dr Kamini Patel BDS 103435
The practice has an emergency service which runs Monday – Thursday evenings up to 7pm and Friday till 5pm, Saturday and Sunday 9am - 12 noon. Please call the practice 01562 751240 for more details. All Practice Plan patients must call Practice Plan direct on 0300 3035061 to obtain pre-authorisation before calling the out of hours number in an emergency.